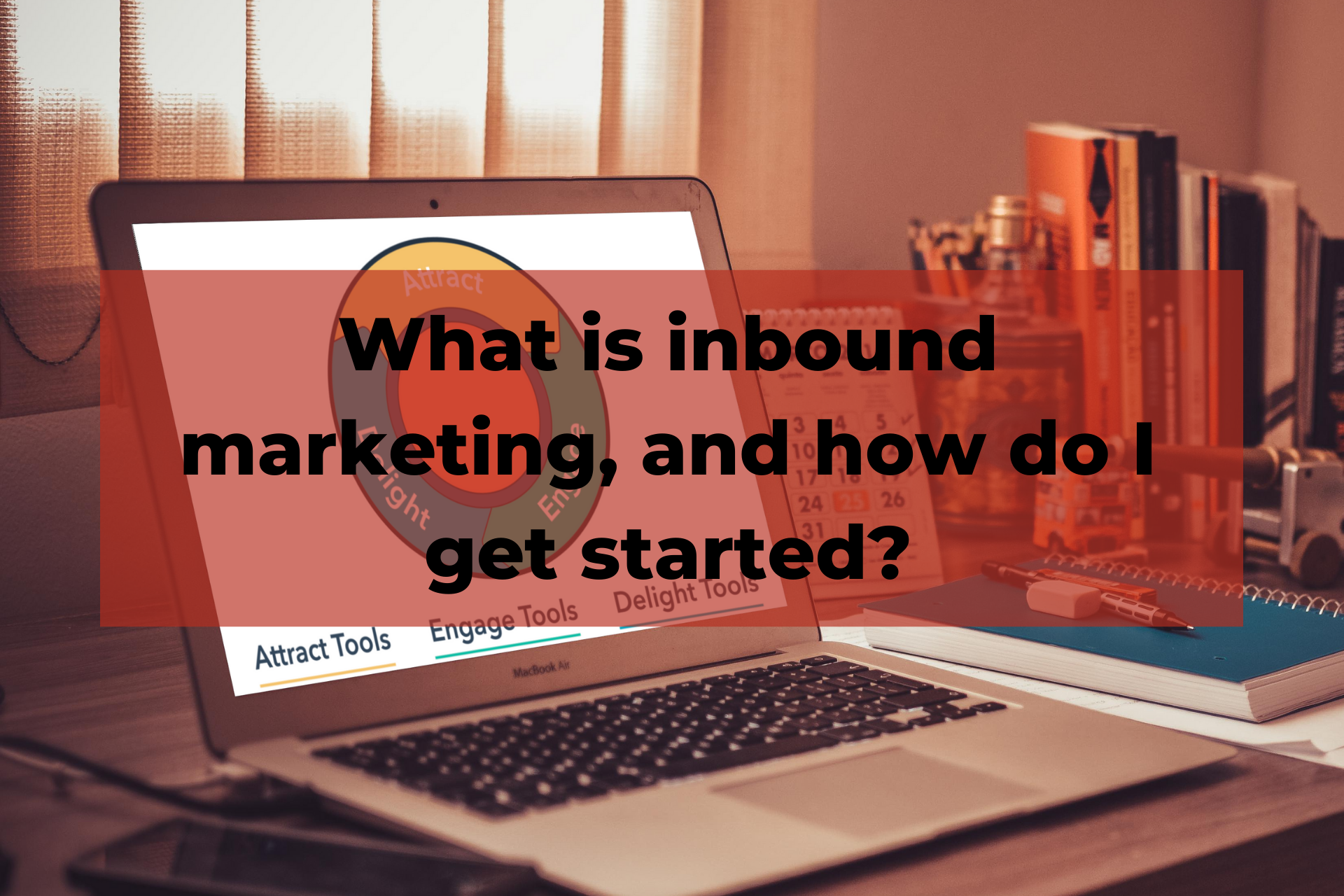 As buyer behaviour evolves, so too does digital marketing. In the digital age, it has been said that 70% of a customer's buying decision will have been made before they ever directly interact or engage with a sales person.
This is because they will have devoted a lot of time and care into researching their purchase (and who best to make it from) prior to picking up the phone, filling out a contact form or walking into your store or office.
Where digital marketing once focused on outbound messaging with the likes of PR and advertising, inbound marketing focuses on one thing: Your prospective customers. Instead of messages around selling your products or services, the focus becomes of trust building.
We often get asked "So, what exactly is inbound marketing?" and this blog has the answer. Today we take a deep dive into:
What is inbound marketing?
Inbound marketing is a strategy set up to attract and engage your target audience and potential customers during the research stage of their buying journey. This ultimately means that when they are ready to make a purchase, your brand will be top-of-mind given the valuable insight and information they have gleaned from you and the position of trust you will have built with them.
Inbound marketing is philosophy by which companies and brands attract prospects and customers by creating engaging content that provides expert and authoritative advice in answer to common questions and problems that your prospects need to answer and overcome.
The inbound methodology
The inbound methodology is something that was coined by HubSpot, who developed the flywheel model to illustrate how the methodology applies to businesses. Let's take a look at that below: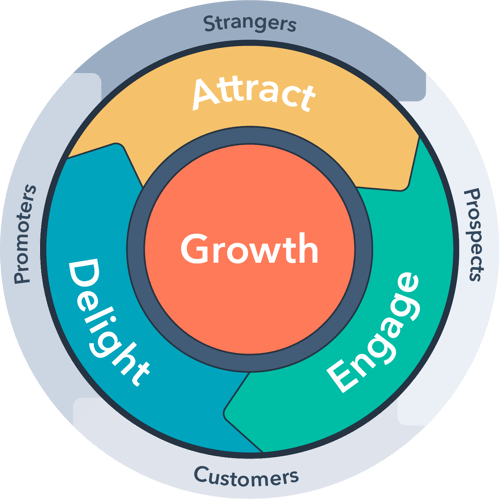 As you can see, the flywheel pictures inbound methodology as a perpetually moving system in your business. It gives your business forward momentum in delivering an exceptional customer experience.
You'll also notice that not only does it focus on attracting and engaging customers (as mentioned earlier), but it includes the "Delight" stage. That's because empowering your customers is just as important as finding them.
As the flywheel suggests, your customers can also become promoters of your business, giving further momentum to the flywheel and facilitating further growth of your business in the long run.
Where to start with inbound marketing
As we've established, most potential customers begin their buying journey online by searching relevant terms or questions.
In order to be an effective Inbound Marketer, the first thing you need to do is have well-written, informative and useful blogs (known as content marketing) that will attract the customers in the first instance by answering their questions.
In many ways, you are, at this stage, giving away content and information for free. For some this can be a stumbling block, but in reality it can be your biggest lead generation tool. By giving away a workshop, brochure or tutorial, you are building trust and authority with your prospects. This trust is vital when they come to make their final buying decision.
NOTE: Another stumbling block at this stage is businesses confusing content marketing and inbound marketing. Often they are wrongly used interchangeably. In reality, content marketing is a subset of inbound marketing, and you can read more about that here.
Expert Inbound Marketers may then place (some of) this valuable content behind a form submission that requires entry of the prospect's email address or other contact information. This then enables a further phase of lead-nurturing, whereby the prospect is fed a series or campaign of further information, leading them towards the sale.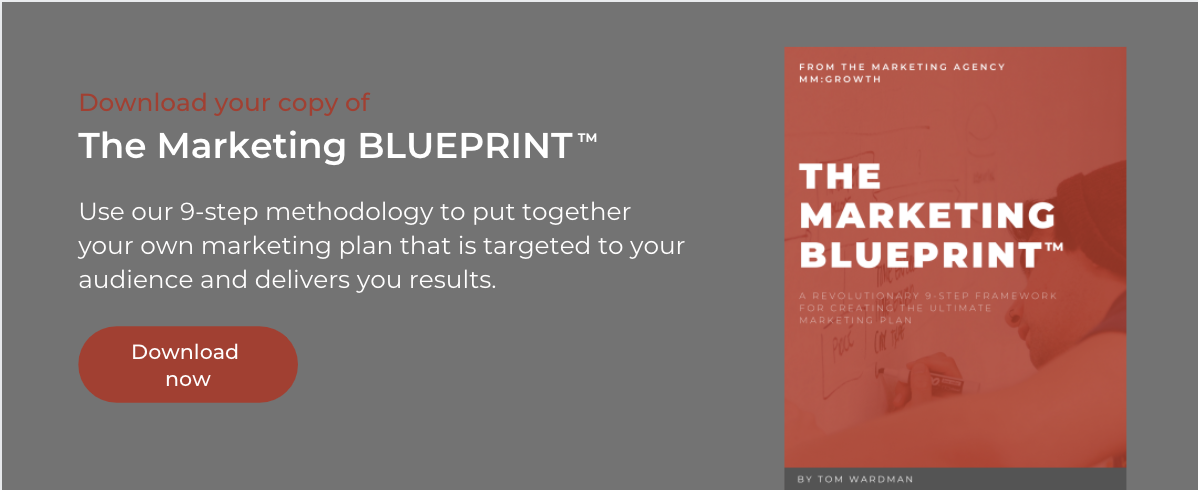 Companies with a successful inbound marketing model work to a planned and calendared strategy. In order to put a successful strategy together businesses will create "Buyer Personas".
Buyer Personas are a fictional representation of your ideal prospect, but the best personas are very detailed. The persona should be attributed, with an age, gender, interests, hobbies and professional traits. Once created, these can inform the nature of your marketing strategy.
Armed with a well-constructed Buyer Persona and a detailed marketing calendar a business will be able to compete for their prospect's attention and begin to win them over as customers.
Expert inbound-marketers will then look to bring marketing automation into play. Automation allows you to collate, segment and communicate to your prospects at scale as you draw them further along the buyer journey.
Elements of inbound marketing
We've talked briefly about content marketing, buyer personas and marketing automation. These are just a few elements of inbound marketing.
But in reality, there are a myriad of further elements that, when brought together, give you a suite of tools at your disposal for crafting the very best experience and journey for your prospective customers, and ultimately, your customers.
Other inbound marketing elements include:
Ads, such as Google and Facebook Ads
Email marketing, like newsletters
Landing pages, with a lead capture form
Calls to action, encouraging your visitors to take action
Live chat, such as conversational bots
Case studies
Video marketing
We've written an entire blog on the top components of inbound marketing needed for success. Head over there for more information.
Are you ready to get started with inbound marketing?
The very best businesses are already using inbound marketing. If any doubts remain as to whether or not inbound marketing is right for you, remember that your competitors will already be embracing the inbound methodology.
The very best marketing agencies will work with you from the very beginning of crafting a buyer persona, right the way through to content delivery and automation.
Not only that, but with proven inbound marketing software at the helm, such as HubSpot, working with an inbound marketing agency will give you long-term support, and ensure you provide the very best experience for customers and prospects alike.
Act now so that your business isn't left behind. Get in touch with us to start, or better still, accelerate your inbound marketing journey.
Or download The Marketing BLUEPRINTTM, a 9-step framework for getting started with inbound marketing.