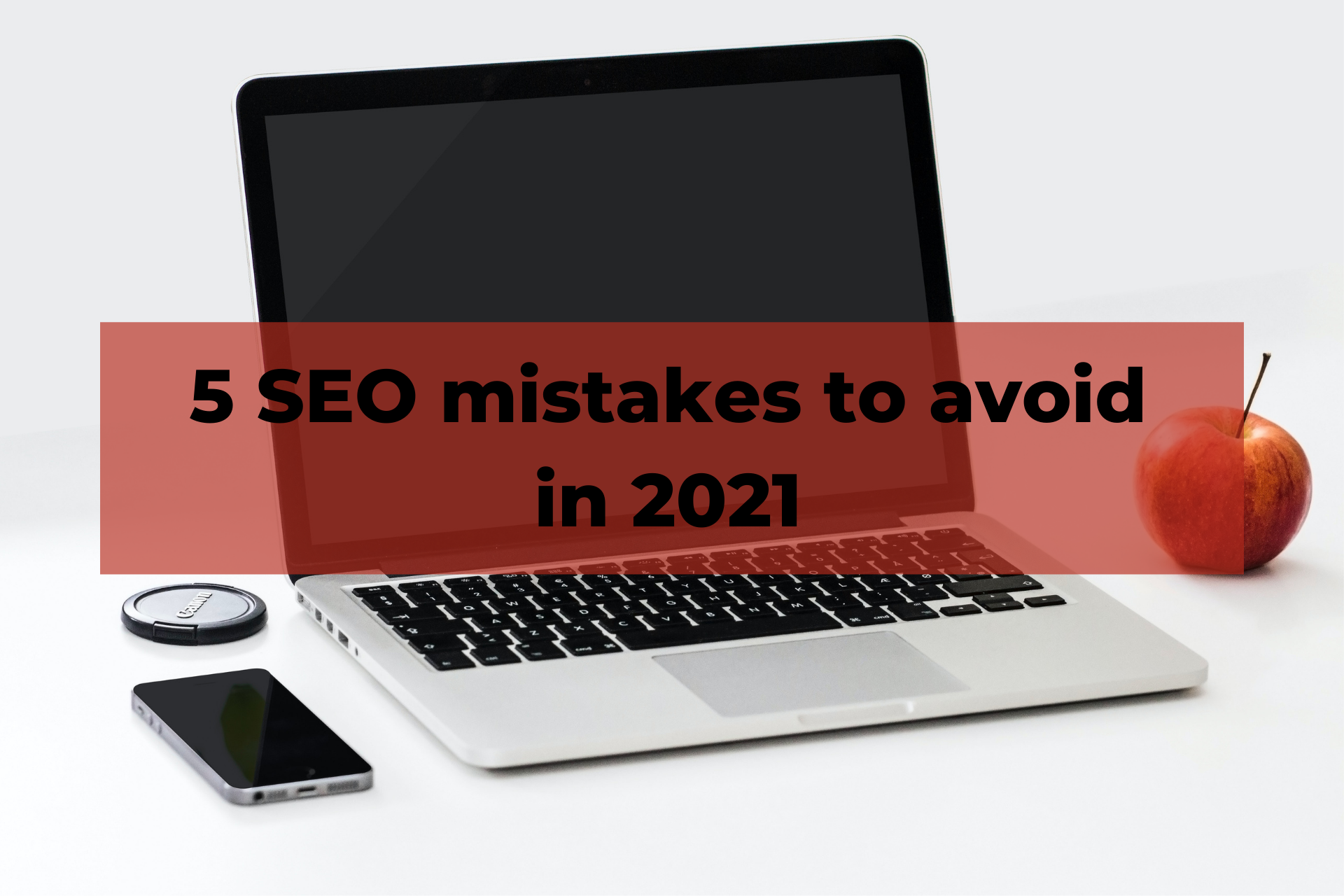 Working on improving your SEO performance sometimes feels like a mountain of work. When focusing on such tasks as creating content, fixing technical SEO issues, and optimising meta titles and tags, it can be easy to miss steps along the way that will eventually detract from your overall strategy.
Another challenge we face as digital marketers is keeping up with the ever-changing digital landscape, and this is especially true for SEO. We've compiled a list of mistakes to avoid going into 2021, in order to keep pushing for the top spots into a highly-anticipated year.
Overview of SEO mistakes to avoid
1. Not having a clearly defined strategy
SEO is all about strategy. If you'll allow me to be a bit cheesy, 'Rome wasn't built in a day' massively applies in the SEO industry.
There's few "quick wins" in improving your SEO, and really if you want to be getting a return on your efforts you need to be in it for the long haul. In fact, it may be 6-12 months before you really see an impact from SEO techniques. On the upside though - as we all know - a solid SEO strategy brings great rewards.
How to put together an SEO strategy
When it comes to planning your SEO strategy you need to be thinking long-term. Keep your focus on gradual improvements: What do you plan to do this year? How about in the next 18 months?
Effective SEO performance relies on quality, regular content. Therefore it is essential to allocate appropriate time to creating content, and optimising that content for search engines. Here are some quick tips to help you with your content marketing efforts:
Create a content calendar detailing deadlines: This will help you decide the theme(s) of the content, the title and what the key message to the consumer is.
Do your research: Tools like SEMrush and Answer the Public can give you recommended long tail keywords to include in your content.
Be sure to optimise your content when uploading it to your site: It's important to have title tags and meta descriptions, so that readers (and Google) understand what type of content you're publishing, and what search results it might appear in.
Promote and link to your content: Publishing is great, but you need eyes on your content. When optimising your content, be sure to include internal links to other related content. Make sure you share your content on social media frequently. Both tasks will help with link building to increase visibility, engagement and ranking factor in the eyes of Google.
Our content calendar is our bible, and we plan months in advance to ensure we've got regular, high quality content being delivered. There are edge-cases, if something happens in the news you should react rather than add it to the queue of planned content! But for the most part, stick to your plan and trust the process.
2. Not adapting to the remote new world
There's no two ways about it - remote is here to stay. Whether that's fully or partially remote remains to be seen, but the market has certainly had its say, and the response to a remote new world has been positive.
Because of this, you have to consider if less in-person business affects your SEO strategy. Does 'remote' affect your target keywords? If you adapt some part of your business to be delivered remotely, how does that affect your previous work, and future plans? Are you currently attempting to rank for something that might not even exist in 2021?
Webinars and online conferences boomed in 2020. For the first time, video was at the top of the list for preferred formats for buyer consumption, with video representing 65% of the top content formats, closely followed by webinars at 54%.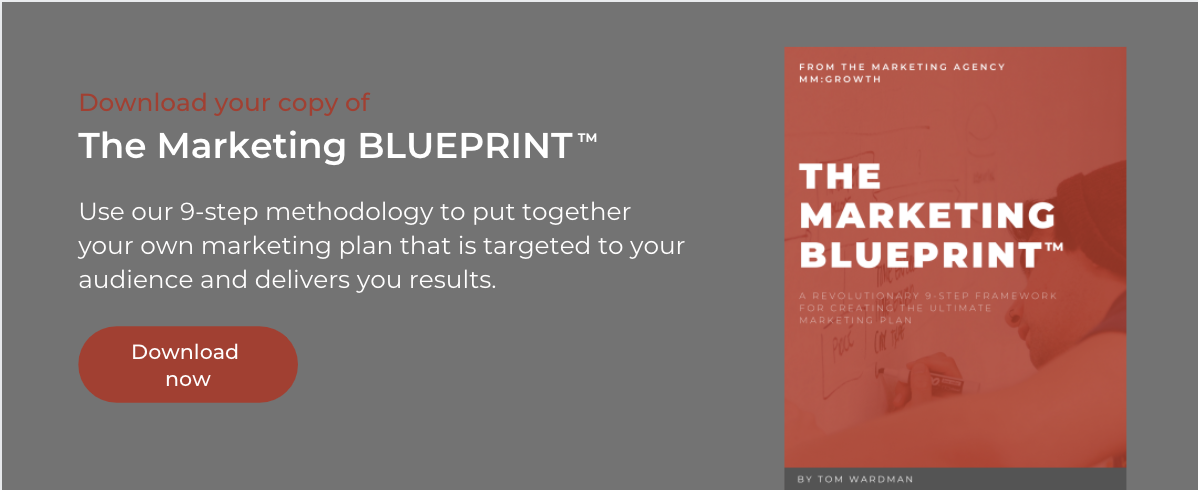 3. Ignoring the rise of mobile traffic
In 2020, mobile traffic accounted for half of all web traffic globally, and that number continues to rise.
For a while now the internet has been going the direction of mobile-first. This is no different going into 2021. If you had any thoughts of mobile-first being a fad, Google moved towards indexing pages 'mobile-first' at the tail end of 2016 (that is, choosing to parse and analyse the mobile version of a website rather than the desktop version).
From the horse's mouth: In the USA, 94% of people with smartphones search for local information on their phones. Interestingly, 77% of mobile searches occur at home or at work, places where desktop computers are likely to be present.
Your website must be mobile friendly. If it isn't, you're losing customers to your competitors. Websites must have a good user experience for mobile users, there's plenty of tools around to analyse and recommend changes such as Google's Mobile Friendly Test.
4. Underestimating the power of inbound marketing
The inbound methodology is proving itself more and more, each day. HubSpot - thought to be the global leader in inbound marketing - hit 100k customers in early 2021.
Inbound is based around providing meaningful content, and genuinely helping a consumer. With the emphasis on helping the consumer, the content you produce should reflect that.
Your efforts to produce valuable content won't go unnoticed by search engines either - Google are placing more and more emphasis on ranking high quality content with each algorithm update.
On Google's Search Central site, you can see in plain view what Google is looking for in a top-ranking webpage.
Pointers such as: make your site interesting and useful, know what your readers want (and give it to them) and act in a way that cultivates user trust, go hand-in-hand with what the inbound methodology stands for: 'Attract, Engage, Delight'.
Pushy selling, clickbait and keyword stuffing won't land you in Google's good books, so turn your efforts towards an inbound approach to see results in SEO, and your overall marketing. Put it this way, if you were searching for what you're trying to sell - what content would you like to see in the top spot?
5. Not maintaining your website optimisation
Our final point is one that is often neglected, yet it is one of the most crucial things in maintaining a strong SEO foundation.
Your website needs to be continually optimised, in order to appear attractive to both your audience and search engines.
That means keeping a fast site speed, replacing broken links and anchor text, removing duplicate content are all regular tasks to be undertaken to keep your site up-to-date.
If you neglect these, Google can look down upon your site and prioritise other sites, such as your competitors, over yours.
What SEO mistakes are you making?
We hope that this blog has proved useful and helped you identify any SEO mistakes you have been making in your business.
Why not check out our blog, where we publish various advice around SEO, inbound marketing and so much more. Or alternatively, check out our SEO services and get in touch with us to discuss supporting your business with your SEO strategy.