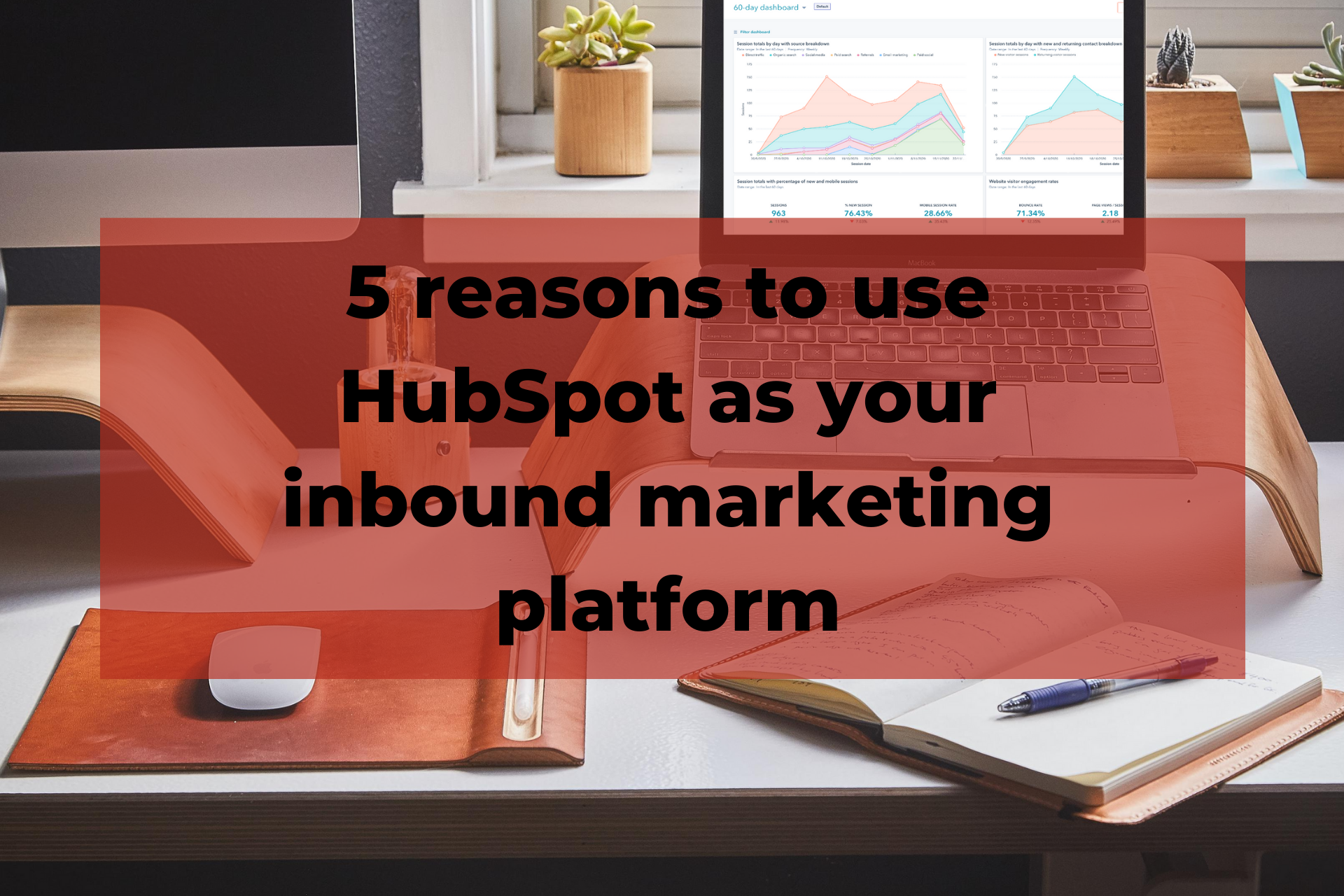 If you've heard of inbound marketing, then you've likely heard of HubSpot. Inbound marketing is a term that was coined by HubSpot in the early 2000's, and since then, it has rapidly grown into a sales and marketing tool for businesses to run their entire marketing efforts.
More recently (2020), MM:Growth has joined the ranks as a HubSpot Partner Agency. Having used the software internally, the partnership allows us to work with business owners and their HubSpot accounts to deliver the very best inbound marketing and return-on-investment.

We're excited to deliver this, and work with growth-minded businesses moving forward. But if you're newly implementing the inbound methodology, and/or you're evaluating which software to use, you're likely looking to see what HubSpot offers.
That's what we're going to address in the blog post, as we look at the top 5 reasons to use HubSpot as your choice of inbound marketing platform. They are:
But before we go any further, let's answer the most important question:
What is HubSpot?
In short, HubSpot is an all-in-one sales and marketing platform, giving you a suite of tools that covers the entire customer lifecycle (attract, engage, delight). At its core is a free CRM, and from there, you can extend the tech stack to include any of the following:
Marketing Hub: Marketing software that helps you create content, and also includes landing pages, ad management, social media and email marketing/marketing automation. It's designed to help you run full inbound marketing campaigns, grow traffic and convert more visitors.
Sales Hub: HubSpot Sales helps your sales team gain a deeper understanding into prospects, automate tasks and close deals faster. Popular features include meeting scheduling and quotes.
Service Hub: Customer service should be at the heart of any business, and the Service Hub allows you to continue delighting your customers, through features such as ticket systems.
CMS Hub: The content management software features a drag-and-drop editor, as well as SEO recommendations and smart content.
With that quick overview out of the way, let's dive into the top 5 reasons to use HubSpot.
1. It's a centralised, all-in-one solution
One of the biggest complaints we hear from businesses is that they're using a myriad of tools for their marketing efforts. A typical tech stack might look like Buffer for social media, Unbounce for landing pages, Pipedrive for their CRM, and Mailchimp for email marketing.
It can be time consuming and often frustrating for in-house marketers and business owners alike, as you juggle the different platforms and data you have. Worse still, your tech stack might not integrate with one another, so you might have data in one system, but not the other.
HubSpot solves this problem, by bringing all those aforementioned tools (and more) under one roof. You can create content, speak on live chat, publish posts on social media, monitor contacts, make SEO recommendations, and more as a HubSpot user.
It's a dream for marketers, as it can save time and money, whilst allowing you to see your marketing grow, sales team convert leads and ultimately, reap the rewards of growing your business.
And did we mention the ecosystem? HubSpot allows integrations with various other tools, from accountancy software to virtual phone systems and more.
2. A clear view of return-on-investment (ROI)
Another big complaint we see from marketers and business directors is their perceived lack of return-on-investment from their marketing. Often, they're not sure what revenue has been generated from their marketing efforts.
And we've all heard the horror stories of businesses spending thousands with marketing agencies, and being unsure what results it's generated. HubSpot on the other hand gives you crystal clear ROI reporting.
For example, if you want to see which blog post has generated the most sales, HubSpot can show you the entire user activity, right back to the very first blog post and page they viewed. Or you might want to see which products are most popular from your paid advertising campaigns; HubSpot can report that also.
HubSpot connects all the dots, helping you evaluate your inbound marketing campaigns based on leads generated, sales converted, and so on.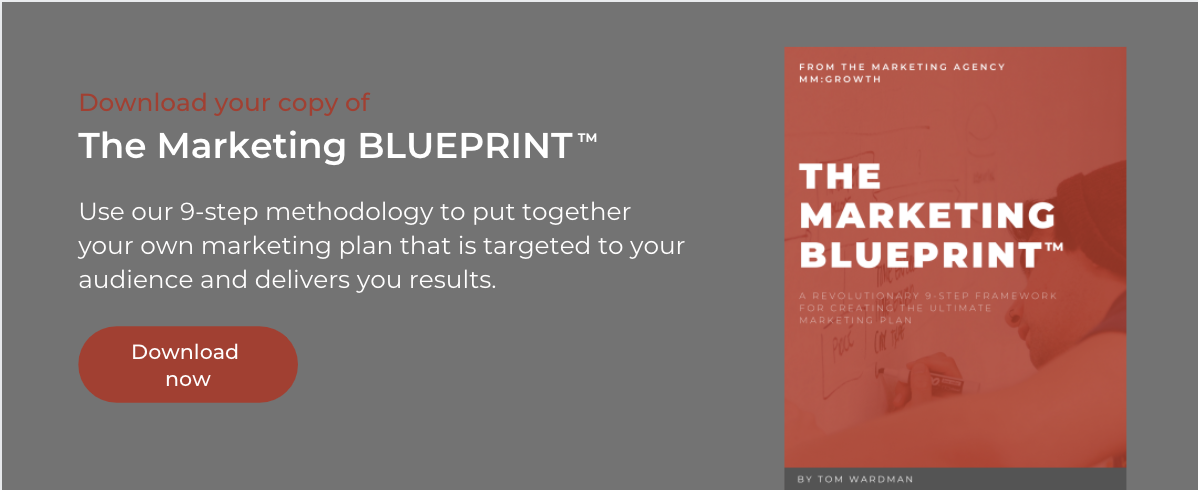 3. It puts a true focus on your buyer
The best inbound marketing puts a focus on your best buyers and your ideal target audience. Once you've crafted a buyer persona, HubSpot allows you to put that front and centre, allowing you to build your content and campaigns around them.
HubSpot is built on the premise of attracting the best leads to your website, converting them into sales and delighting them along the entire customer journey. That's what led to the birth of HubSpot's flywheel.
4. Personalisation options
Another killer feature of HubSpot's platform is the ability to personalise content to various stages of the buyer journey. For example, with Smart Content, you can display one message for someone who is new to your site, different from a message to someone who is close to a purchase.
Similarly, you can set up Smart CTAs (calls-to-action) to direct people to different areas on your site, depending on how far into their buyer journey they might be.
5. Training and support
Lastly is the sheer amount of training and support available as your navigate HubSpot. Not only will you benefit from tailored onboarding should you work with a Partner Agency, there's also the HubSpot Academy.
The academy has a plethora of free courses and certifications designed to help you get to grips with the software, and the various methodologies linked with HubSpot. It's definitely, in our minds, the very best of inbound marketing education you can find.
Getting started with HubSpot
Implementing HubSpot can seem a monumental and daunting task at first, but with the right support, your inbound marketing journey can be a smooth ride to increased lead generation, sales conversion and business growth.
You can chat to MM:Growth about a HubSpot demo, or head over to our blog for more tips on inbound marketing, content marketing and much more.