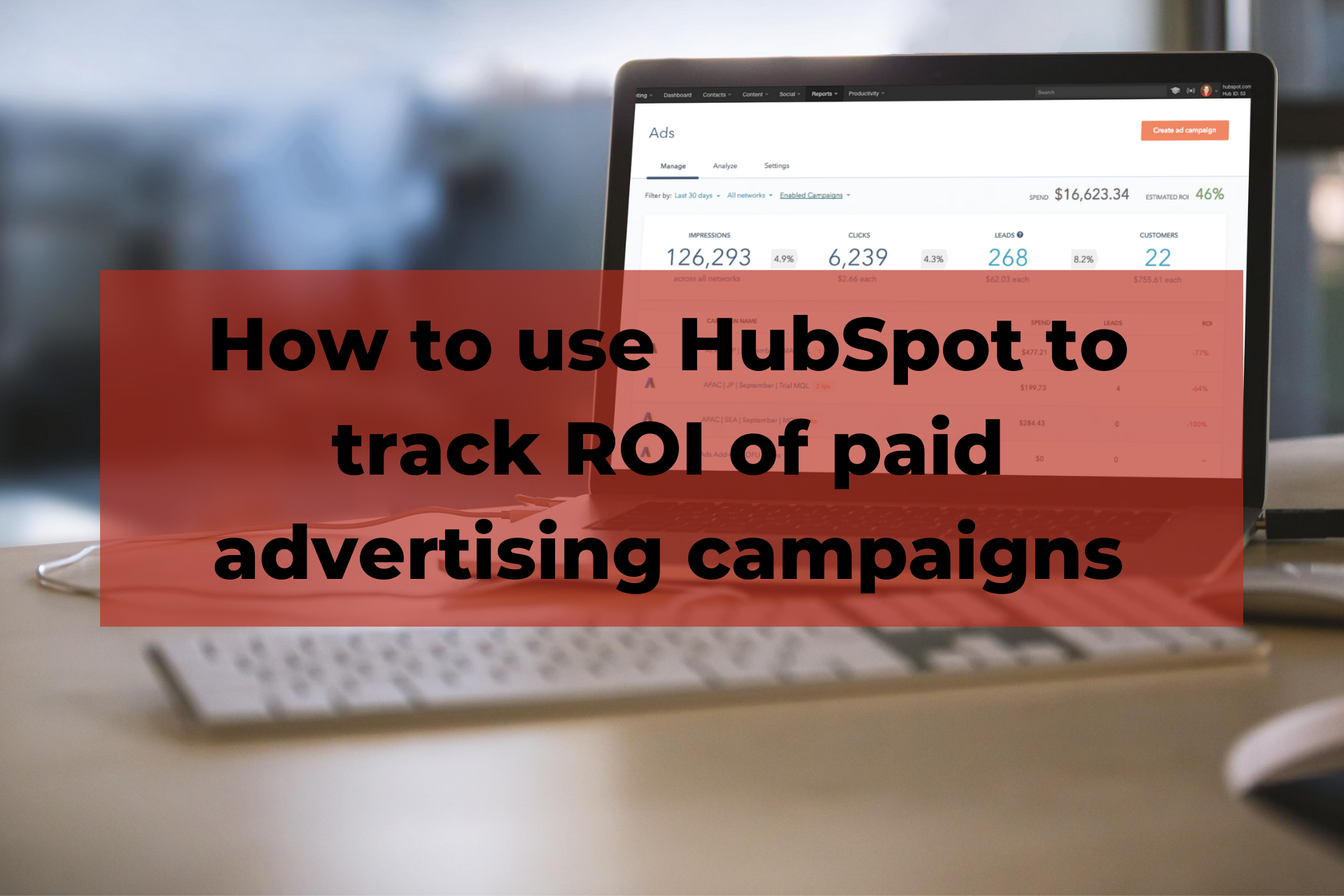 We often encounter small-to-medium sized businesses who have no idea how their ad spend correlates to a return on investment (ROI) for their business.
It is not uncommon for businesses of all sizes to be unable to identify which channel (Organic, Social or Paid Advertising) a lead or sale has come from.
Additionally it's even more uncommon for businesses to have a tool in place to track the journey from lead to sale. By this we mean, sales teams might not have access to data such as number of leads, and qualified leads from the point of contact to sale.
As your business grows, the number of avenues that your customers may use to engage with your business also increases. Without the correct tools in place it can become increasingly difficult to manage your sales funnel.
This problem is further exacerbated in larger organisations where marketing and sales are separate teams who may be using different platforms in their day to day roles. This is where HubSpot marketing tools can help close the reporting gap and give you a clearer picture of the sales process and automatically calculate your return on investment.
In this blog post, all eyes are on HubSpot. Join us as we highlight the power HubSpot can bring in demonstrating marketing ROI, so you can improve your bottom line when creating content for paid advertising campaigns.
How to use HubSpot to track ROI: Overview
What is HubSpot?
HubSpot is an all-in-one inbound marketing tool that is designed to help with marketing, sales, lead generation and customer service.
HubSpot is able to excel in this offering as it is underpinned by it's free CRM software which combines these services into an easy to use all-in-one platform.
HubSpot has many features that can improve your marketing capabilities. These include:
Blogging
Search Engine Optimization
Ad Tracking & Management
Social Media Management
Video Hosting
Live Chat
Marketing Automation
Email Marketing
The feature that we are discussing in this blog post is part of the Marketing Hub. Ad Tracking is just one of many powerful features in the Marketing Hub, but there are many other features to improve your marketing capabilities.
How Does The HubSpot CRM Help Me Track Leads?
HubSpot's free CRM includes a customisable pipeline that allows you to create any number of Deals for each of your customers, with the pipeline you can track the progress of your deals from interested to closed won.
The power of Hubspot comes in when you're able to use marketing & sales automation to hand over contacts to different members of your company as the lead matures.
HubSpot makes sure that your leads remain tracked and so that all of employees have a single point of truth for when engaging with your customers.
How Does HubSpot Help Track ROI?
The Ad Tracking feature of HubSpot's Marketing Hub allows you to directly integrate their free CRM to Google Ads, Facebook, Instagram & Linkedin Advertising.
This allows you to manage your campaigns from inside HubSpot and provides you with detailed reporting on your campaigns down to the sales level.
As an all-in-one platform HubSpot provides website tracking code that rivals Google Analytics. As this tracking code is developed by HubSpot it easily allows you to identify any contact who has come to you via paid advertising, as well as other amazing features such as knowing what pages on what your website customers in your CRM have visited.
By simply using the system to track and manage the progress of deals, HubSpots Marketing Hub will automatically record any sales that are linked to your paid marketing efforts providing you with a clear ROI for each of the campaigns that you are running.
The Benefits of Tracking Return On Investment
There are many benefits of tracking the return on investment from your marketing campaigns such as being able to see which of the advertising platforms you are investing in are providing you with the most qualified leads.
Making use of the advanced ad tracking features within Hubspot you will be able to identify any bottlenecks in your campaigns, and verify that campaigns that claim to have a high conversion rate are resulting in a clear return on investment for your spend.
Not only that, but when you combine this feature of HubSpot with other functionality, such as content marketing and the landing page tool, you're able to take a holistic view of your entire marketing efforts, including what works and generates results for your business.
Talk to us about HubSpot implementation for your business
As a HubSpot Partner Agency, MM:Growth is strategically placed to help you implement HubSpot in your business and help you maximise your marketing ROI.
Talk to us about your marketing goals, and getting started with HubSpot and inbound marketing.
Or download The Marketing BLUEPRINTTM to begin with a do-it-yourself marketing plan.