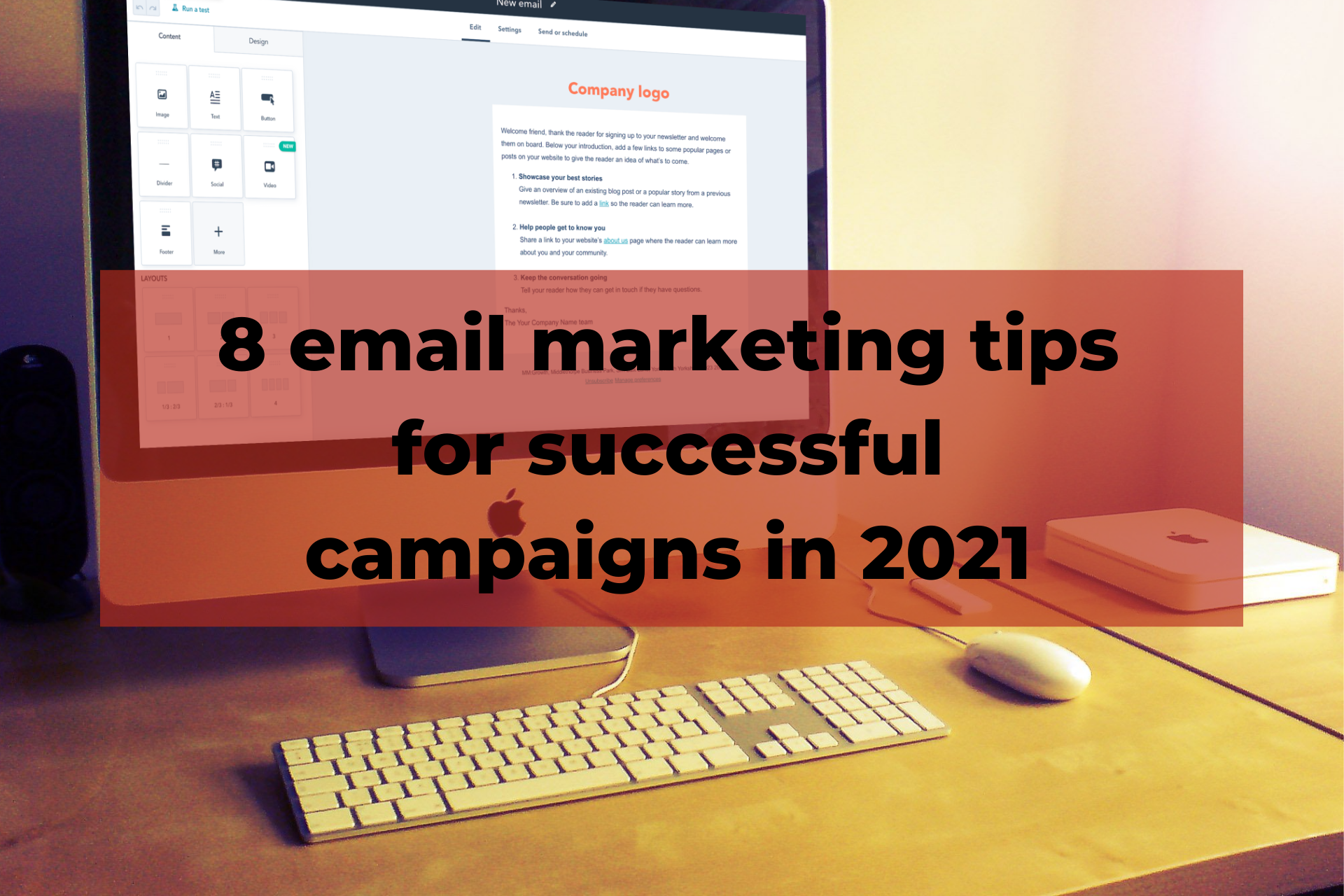 Email marketing is a long established, relevant and effective direct marketing process. Whether you're using long-running email templates, or putting together a one-off email clients will love, leveraging email marketing as part of your wider content marketing efforts can be extremely powerful.
For some, getting started is the hardest part. And so, in this blog, we go into great detail with 8 email marketing tips to help you run successful campaigns in 2021 (and beyond!)


Overview (click to jump to a section)
What is email marketing?
Email marketing uses email to advertise and promote one's business, the products or services of the business, to existing and potential customers.
Email newsletters can enable you to alert customers to the latest offers by dovetailing it with existing marketing automation campaigns.
It can also become a critical part of your marketing process. Successful email marketing will help you generate new leads, develop relationships with existing customers and encourage greater engagement among your customers.


Why is email marketing so popular?
There are a number of factors to consider when discussing why email has become and remains such a popular weapon for businesses to deploy when considering their marketing strategies.
A key factor is that most people feel the need to take action when an email is received. It will remain in an inbox until an action (whether it be read, filed, forwarded, archived or deleted) is taken.
Compared with more traditional forms of marketing, such as print advertising, pay-per-click advertising, and social media it is incredibly cost effective.
For example, in 2015 Direct Marketing Association concluded that for every $1 dollar spent, email marketing has an average return on investment of $38. When consumers are ready to buy, they often look to their emails from their most favourite outlets.
As well as the cost effectiveness and the natural benefits of email mentioned above, email marketing is also key in nurturing relationships with your audience whilst also generating and driving traffic to your blog, social outlets. Email marketing also has the key benefit of being able to segment campaigns so that you are only sending people the emails that they want to see.


Before you begin: Do you have a list?
Before any email marketing campaigns are even sent, it is critically important to understand who you are sending emails to.
You may already have a list, in which case you need to establish what each of the people on the list is interested in.
You may sell trainers, hats and bikes but that does not mean a person on your mailing list is interested in all three of these lines. Sarah Vandenberg, founder and CEO of Vandenberg Digital Communications corroborates this point by stating that "providing relevant messages to your customers and subscribers can encourage higher open and click-through rates and fewer unsubscribes."
How to build a list (if you don't have one)
It is also possible that whilst you have identified that email marketing is an avenue that you would like to explore, you may not even have a list and so you will need to build one.
There are a number of effective ways of doing this. Here are some quick tips:
Use a lead generation form on your website, offering an incentive to existing customers to sign up, using a pop up sign up box on your website.
Ask people to sign up to lists via social media sites such as Twitter, Instagram, Facebook and Snapchat.
Landing pages are a relatively simple and very effective way of growing your email mailing list. Well designed landing pages generate a very clear call to action and generate email signups.
Do not neglect the most old fashioned of all data collection techniques - asking customers face to face!
You might also already have a list but be looking to substantially grow the number of customers and potential customers on the list. You can do this by offering a discount or incentive.


Public Service Announcement: DON'T buy a list!
We strongly advise against buying a ready made list of email addresses.
Bought mailing lists are proven to be extremely ineffective. In fact, using a purchased list could cause some email filters to flag an email campaign, meaning anyone using the same IP will also be flagged as spam.
It is also extremely important to get permission. In a post-GDPR world, every single person on the list should have opted in to receive emails from you and their permission should be express and verifiable.
Another simple but extremely effective way of keeping your list compliant is to include an unsubscribe link. It is now law that people be given a way to unsubscribe from a list in every campaign that is sent.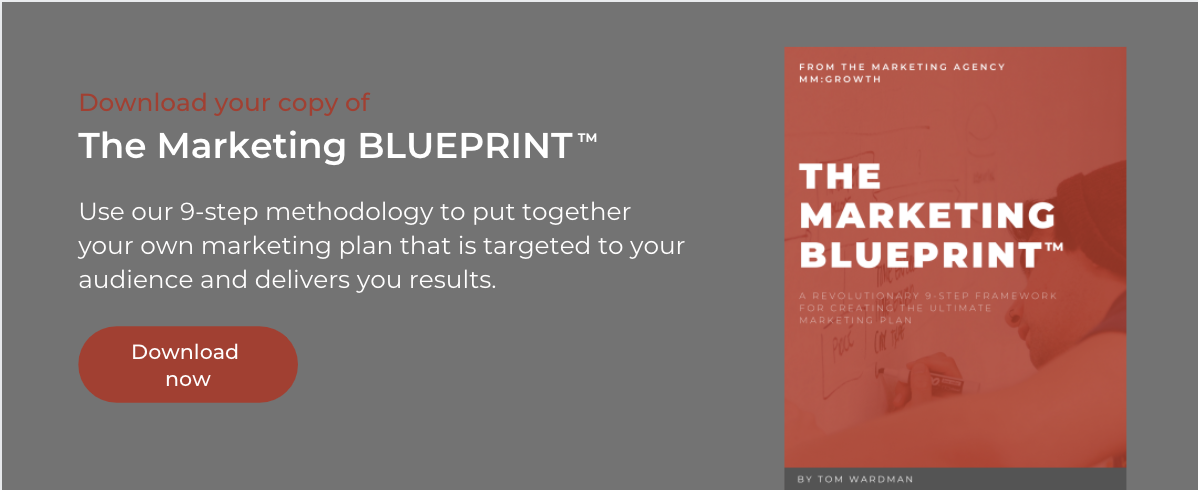 8 email marketing tips for successful campaigns in 2021


1. Optimise for mobile devices
You would be amazed how often people schedule and send email marketing campaigns with no (or not enough) consideration given to how the email will look on a mobile phone. Research compiled by Litmus shows that 71% of people will delete an email immediately if it doesn't display correctly on their mobile device.
With that in mind, make sure you focus on mobile-optimised email content that is both glorious on the eye and engaging when viewed on a mobile phone.
In terms of responsive design, Yesmail's latest benchmark report found that brands with responsive design in all of their emails see a 55% higher mobile click-to-open rate than brands that have not implemented responsive design.
We have found that a single column design which works well with a vertical scroll is the most effective design. Big images and attention grabbing headlines are key here.
Readers find it easier to scan if there is plenty of white space. Be sure to keep subject lines short and to make the call to action buttons large enough to be easily tapped with a thumb!
2. Send from a real person
We (and others) have found that a very simple, yet effective strategy is to make sure that an email is sent from a real person (as opposed to an address such as info@, noreply@).
Steven Macdonald, who is Digital Marketing Manager at SuperOffice states that "64% of subscribers open an email based on who the email is from."
Make sure that the email comes from a member of the marketing team or the customer service team, or in the case of Warburtons in the UK, the Chairman! It is also critical that it is clear how to respond and that all responses are dealt with and not ignored.
3. Include a compelling subject line
Michael Weiss says this: "You win or lose with the subject line in your email, so make it as compelling as possible."
Subject line is critical! Either spell out an offer that your customers will find irresistible (for example a 50% discount) or inform customers about something special is happening. This is even more effective if you have a segmented mailing list tailored to specific buying habits of your customers.
Also, keep your subject lines short. EJ McGowan, Senior Director & General Manager at Campaigner says that:
"Subject lines can make or break a campaign. They have to be compelling enough to persuade contacts to open the emails, but friendly enough to not turn them off. First and foremost, keep them short; lines with fewer than 50 characters have higher open rates, and anything over 50 runs the risk of being truncated."
Another tip is to convey a sense of urgency in the subject line. Things like "special announcement" or "limited-time sale" capture that, without being overly pushy.
4. Add links to encourage action
Links in your email serve a specific purpose. They can drive traffic to a landing page, send users to a blog post. Even better, a transactional email could send people to a specific offer or product on your site.
These will work with your call-to-action buttons to encourage users to carry out different actions to learn more about what you have teased in your email.
5. Send a test email before you hit publish
We make it a habit to always send a test email.
By this we mean before sending your email to your list, send a test email first to put yourself in your reader's shoes and see how it will look to them.
Research from Litmus shows that 71% of people will delete an email immediately if it doesn't display correctly, so use this test email to ensure your email is a high standard and everything is functioning perfectly.
This includes:
Proofreading for spelling and grammar mistakes
Fixing technical errors
Ensuring the layout is in order
Making sure images display correctly
Checking that links are not broken and directs to the correct page
Checking that the email is functional on all devices.
This is also a good opportunity for a split test, where you can experiment with multiple versions of the same email (be it slightly varied email copy or calls-to-action) and see which works best.
6. Experiment with the optimal send time
It is also very helpful if you are able to discover the best time of day to reach your specified audience.
"Don't assume that all businesspeople will respond between 9am. and 5 p.m. on weekdays," says Nancy Gerstein, CEO, Creative Marketing Associates. "For an email campaign directed [at] attorneys, [for example,] we discovered a much higher open rate between 8am. and 9am. After 9am, we could see a significant drop off in the open rate."
Also, if your database is all over the world make sure you consider the time zone in each recipient's location. Some tools will even use AI to determine the best time to schedule your email send, often based on varying time zones too.
7. Send emails regularly
Whether you send monthly, weekly, or daily, stay in prospects' minds and inboxes through regular updates, news, and offers to increase your success rate.
Keep your emails consistent so readers look forward to receiving your email. However, be careful not to overdo it and overload subscribers with emails or you'll be sent straight to spam or trash.
8. Track and report regularly
It's simply not enough to send an email with your fingers crossed. Reporting is key to determining whether or not your email marketing is a success or not.
Many email marketing tools like Mailchimp and HubSpot come with native reporting tools, allowing you to track everything from link clicks to actions from specific email addresses.
Use this reporting to determine what is working well, where you can improve your next campaign, and continue to build your content marketing efforts.
How's your email marketing?
We hope these tips for marketing emails will help you get started, and help you ensure your campaigns perform to the best of their ability.
If you're still struggling with your email marketing campaigns, get in touch with MM:Growth to see how we can help improve your performance.